About Anna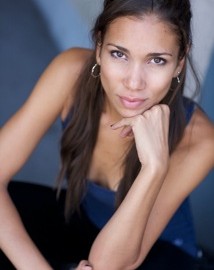 Anna Bowen is an actor, singer, and writer who has worked professionally for the past fifteen years. Me+You is her first book. As a performer, she has toured the United States and Europe, working with legends such as Patti Labelle, Nile Rogers, Dionne Warwick, Tom Jones, Slash and Mickey Dolenz. She has been seen on television in Law and Order, Mixology, As The World Turns and Castle. She can be seen around Los Angeles singing with the "Overstreets New Orleans Jazz Band" and all over the US and Europe singing with the eclectic new artist, Lawrence Rothman. She also performs at Rockwell Table and Stage in the "For The Record" concert series.
Her next book, Being Biracial will be available Spring of 2014.
More information at www.AnnaBowen.com.